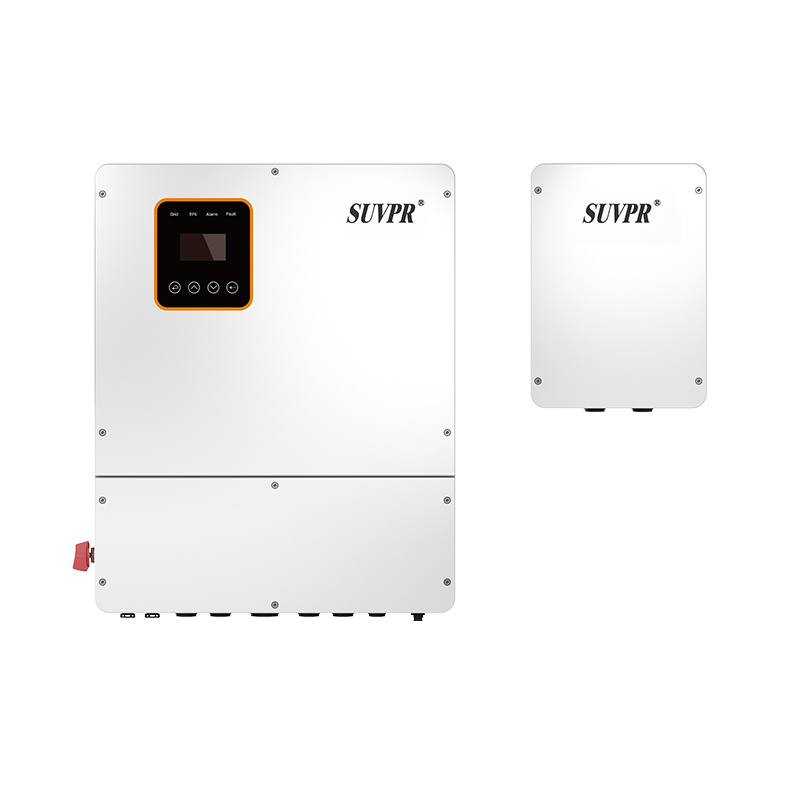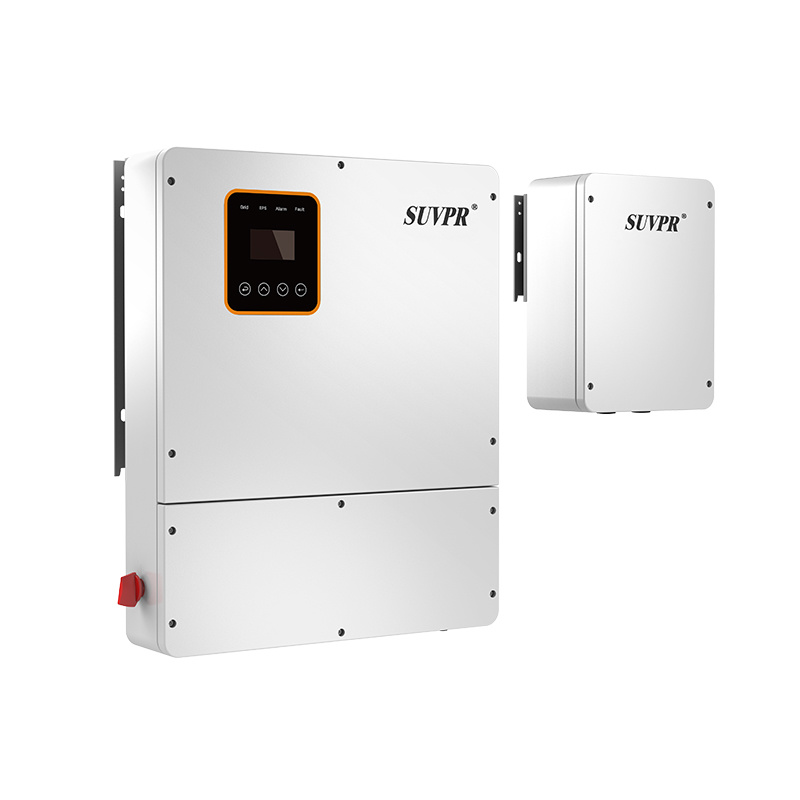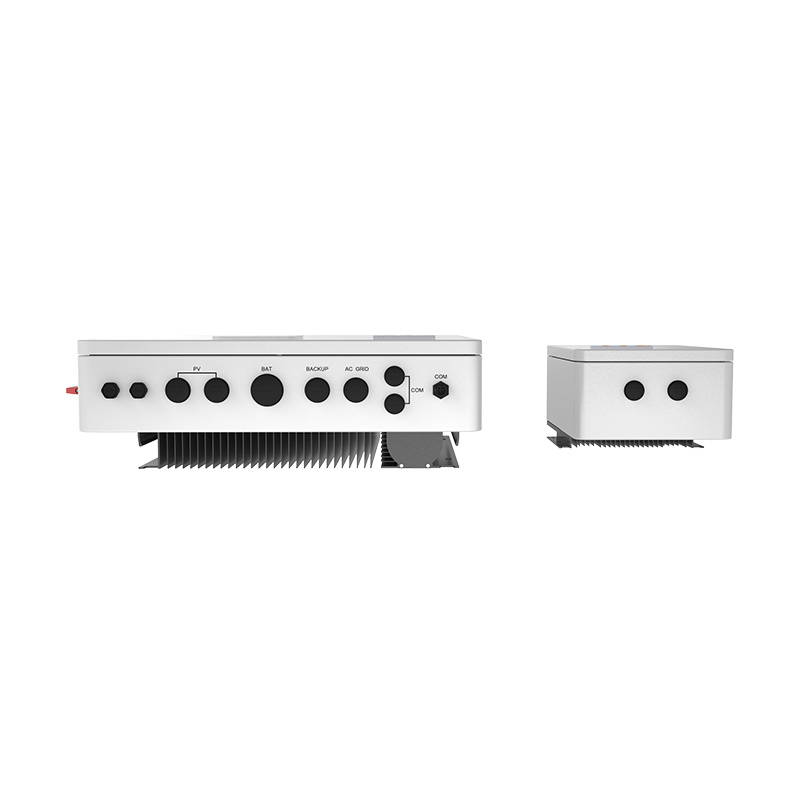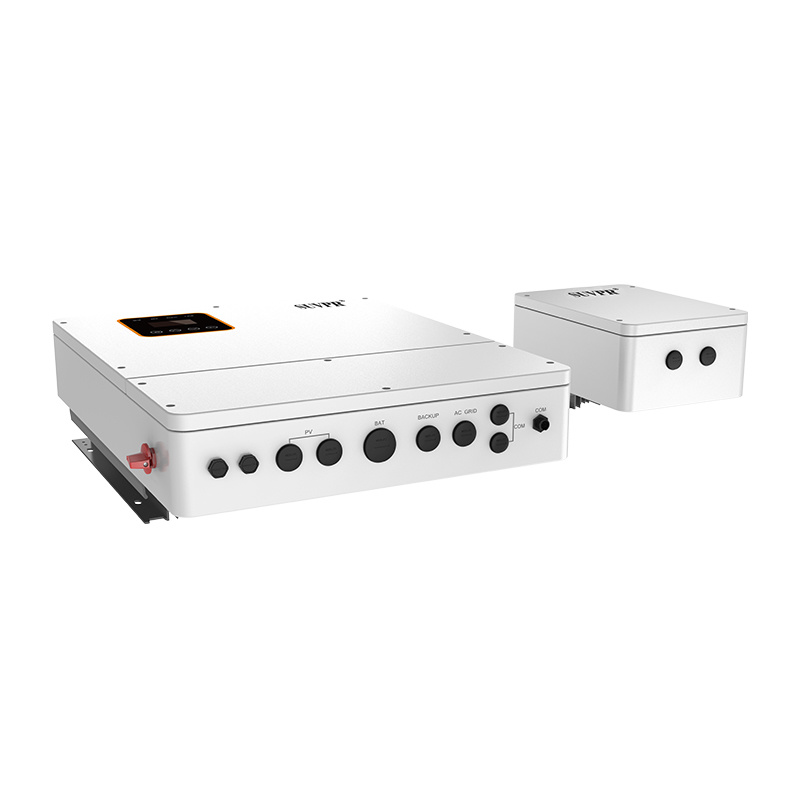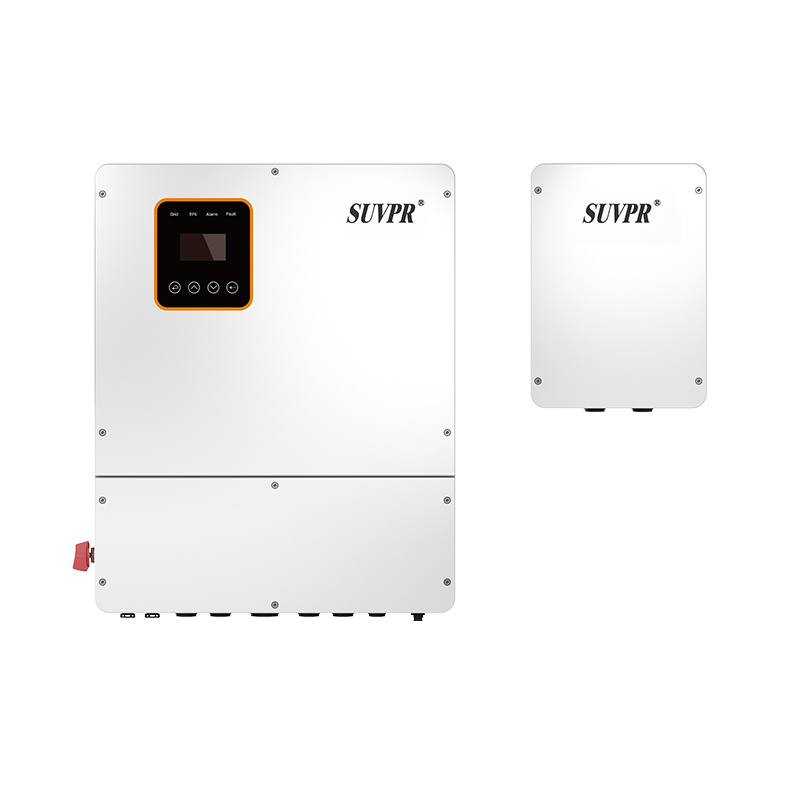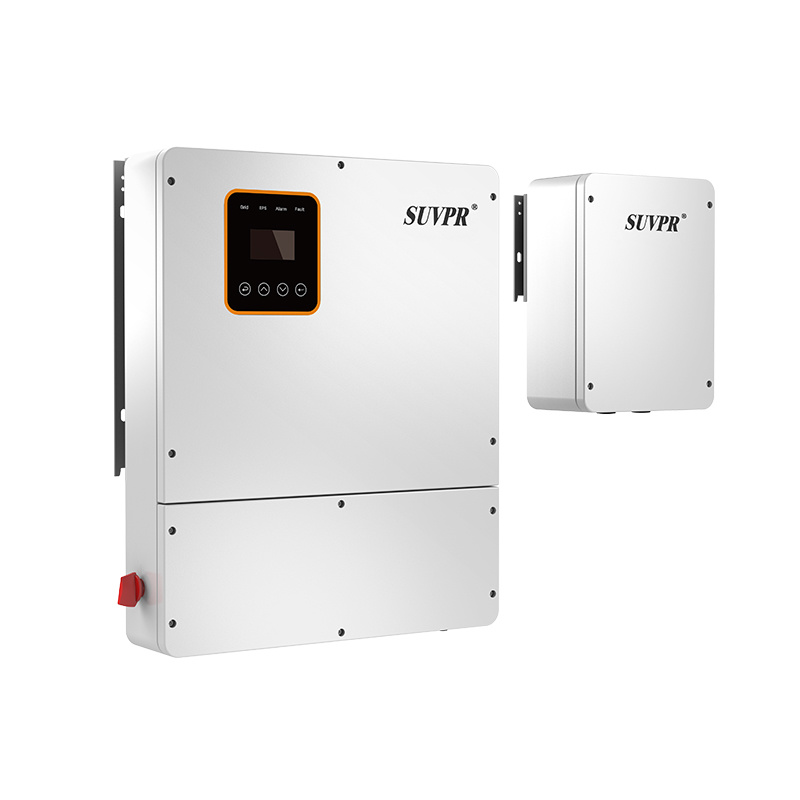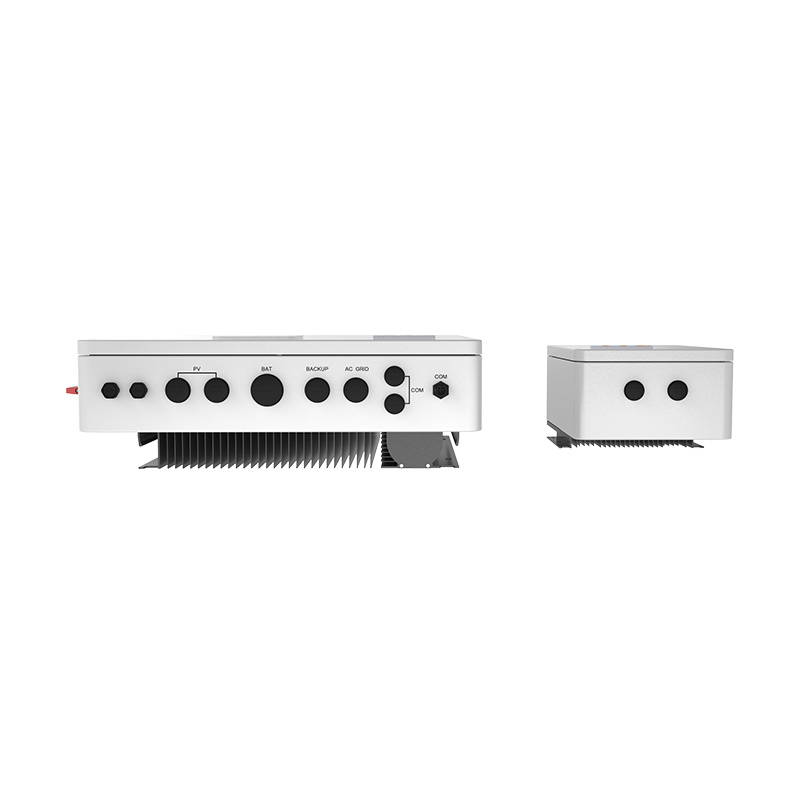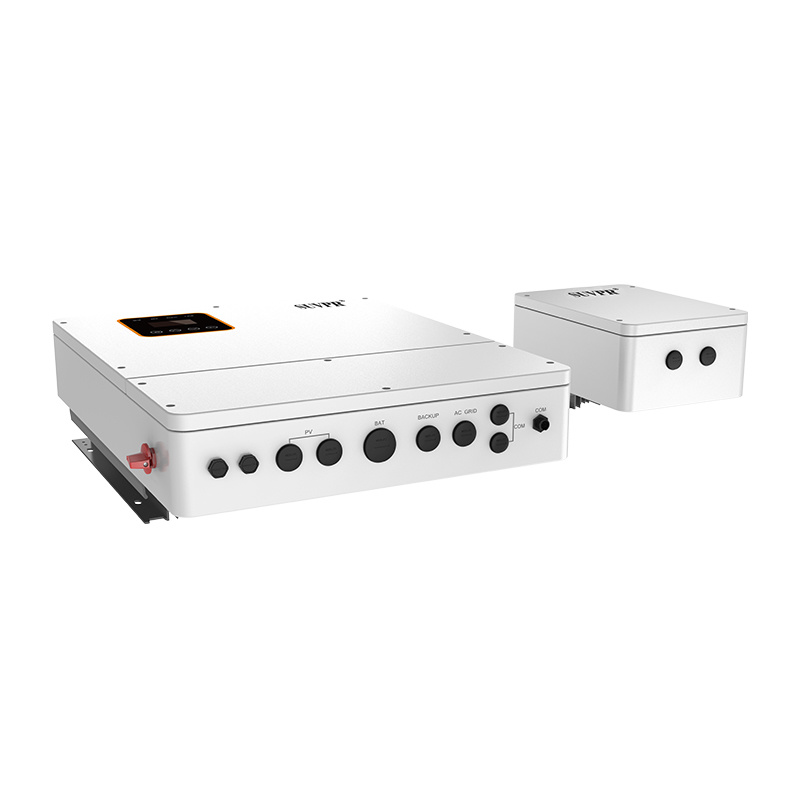 American ESS Split Phase inverter (battery voltage>80V)
SNE6K/8K/10K/12K-GA | 6-12KW | Split Phase | 4 MPPT | Hybrid Inverter | High Voltage Battery
American ESS Split Phase inverter (battery voltage>80V)
SNE6K/8K/10K/12K-GA | 6-12KW | Split Phase | 4 MPPT | Hybrid Inverter | High Voltage Battery
American ESS Split Phase inverter (battery voltage>80V)
SNE6K/8K/10K/12K-GA | 6-12KW | Split Phase | 4 MPPT | Hybrid Inverter | High Voltage Battery
---
SNE 120V/240V split-phase high voltage hybrid inverter is for North American market which is a high quality smart hybrid solar inverter. The hybrid solar controller inverter includes a transformer, together with solar panels and battery storage systems, make up a hybrid solar power system, which is suitable for large-capacity home energy storage systems in North America. It can meet the battery voltage range of 85~400V and has multiple application modes such as self-consumption, peak shaving and valley filling, and backup power supply. Combined with smart display, it makes operation and maintenance easier. Bring you the best hybrid inverter experience.
Category:Residential Energy Storage Inverter
pv inverter manufacturers
Product Features
Flexible configuration
---
Support full power charge and discharge, better charge and discharge efficiencySupport 100% unbalanced load capacity
Safe and reliable
---
Passed UL 1741:2021, IEEE 1547.1, UL1699B test certificationSupport multi-machine parallel mode sharing a battery pack
Advanced
---
Home smart energy management system of Split Phase Solar InverterSupport power dispatch and demand response managementEquipped with CAN port, RS485 port, RS232 port for remote control, DRM port, which makes the system smart and flexible.
Intelligent& Friendly
---
Customizable I / O interface, more flexible applicationSupport remote monitoring, remote upgrade and automatic battery management
Benefits
● Higher yields, reduce electricity costs by 50% per year ● Free energy available at night ● Participate in peak load shifting to gain additional economic benefits ● keeping critical load operation in power off ● Support 7*24 remote service
Benefits
● Solar Villa ● Telecom Base Station ● Solar Plus Storage ● Solar Farm ● Residential Rooftop ● Field Power Supply
Benefits
SNE6K/8K/10K/12K-GA | 6-12KW | Split Phase | 4 MPPT | Hybrid Inverter | High Voltage Battery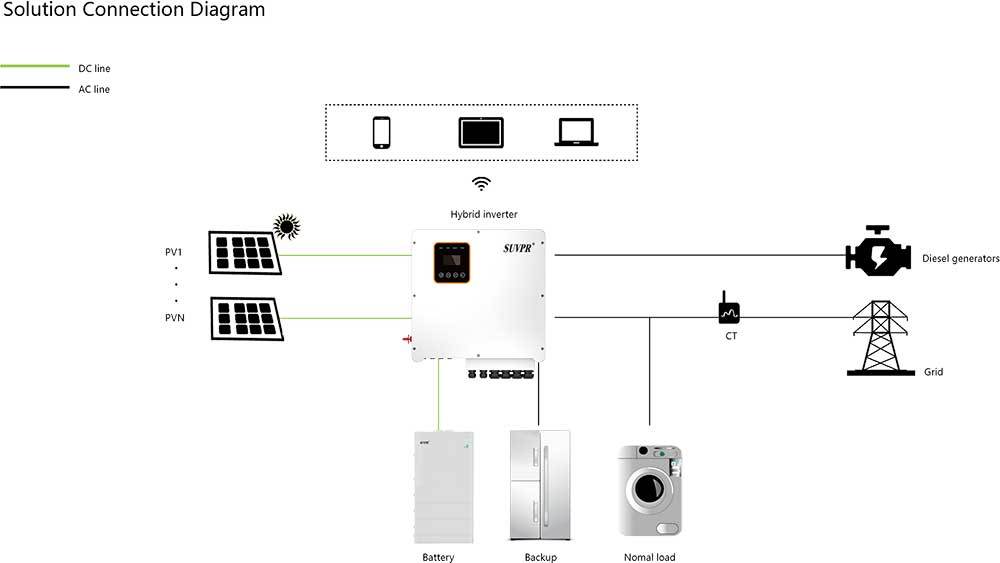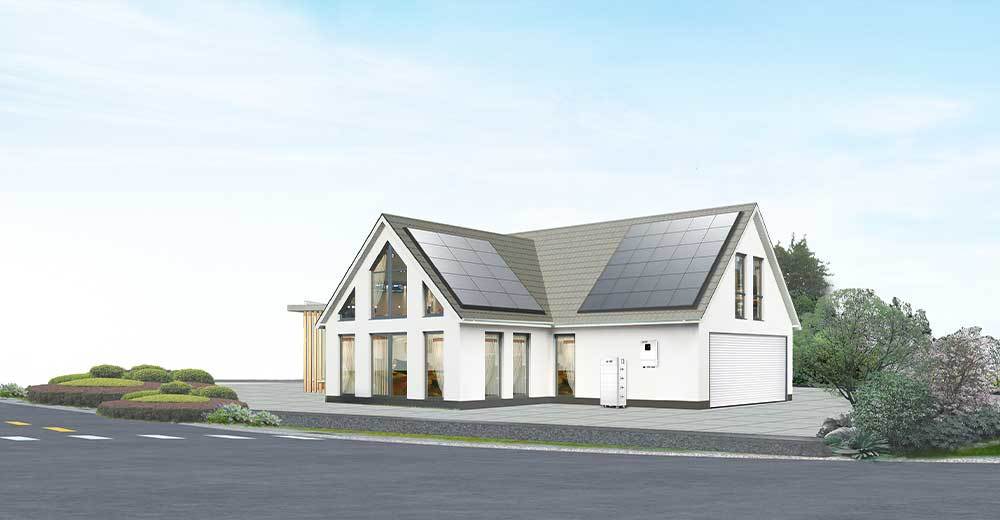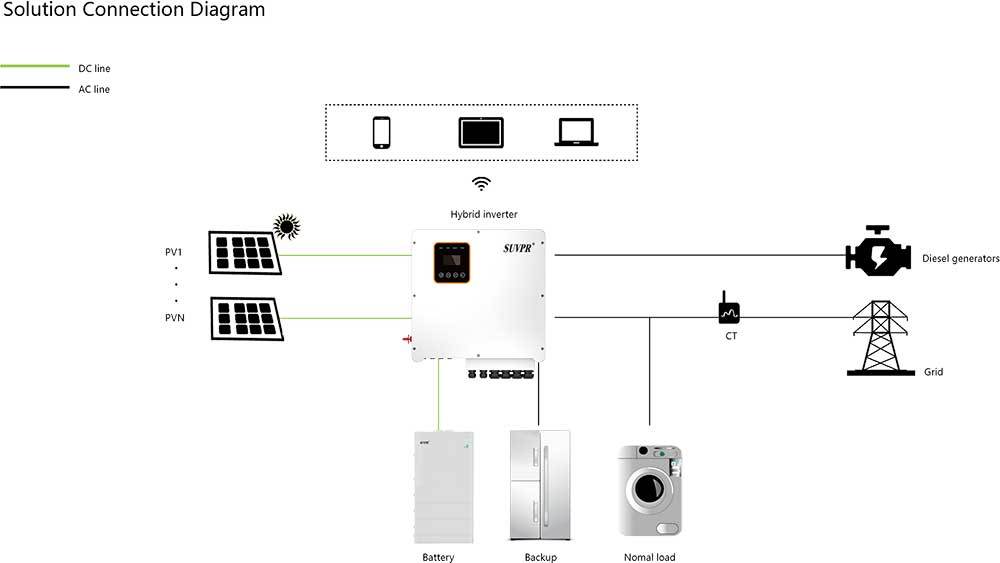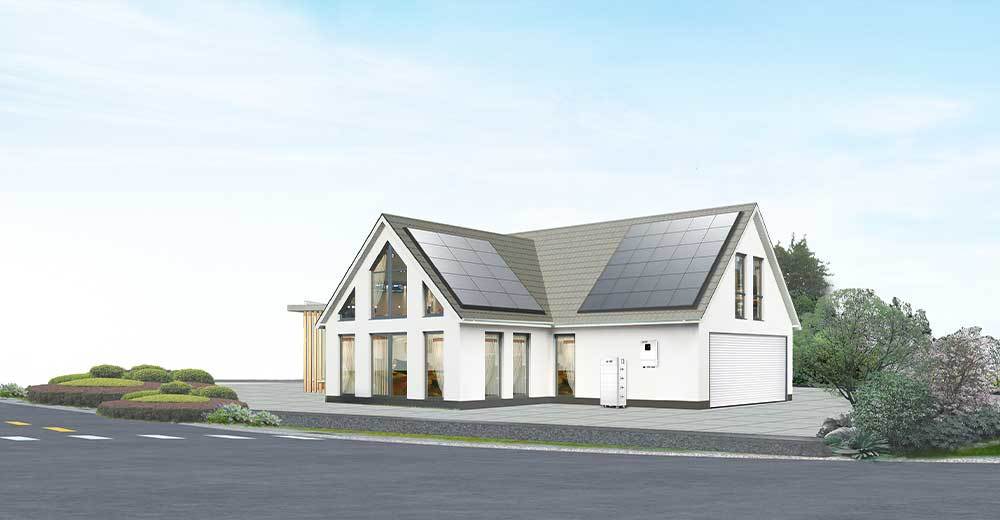 Application
● Higher yields, reduce electricity costs by 50% per year ● Free energy available at night ● Participate in peak load shifting to gain additional economic benefits ● keeping critical load operation in power off ● Support 7*24 remote service
Application
● Solar Villa ● Telecom Base Station ● Solar Plus Storage ● Solar Farm ● Residential Rooftop ● Field Power Supply
Application
SNE6K/8K/10K/12K-GA | 6-12KW | Split Phase | 4 MPPT | Hybrid Inverter | High Voltage Battery
Technical specification

SNE6K-GA

SNE8K-GA

SNE10K-GA

SNE12K-GA

Input (PV)

Max. power(kW)

7.8kw

10.4kw

13kw

15.6kw

Max. DC voltage(V)

500V

MPPT voltage range(V)

120 - 500V

Max.Input current of single MPPT(A)

12A

MPPT tracker/strings

4/1

AC output

Rated output power(kVA)

6KVA

8KVA

10KVA

12KVA

Max. output current(A)

27.3A

36.4A

45.4A

50A

Grid voltage/range(V)

240V/211V~264V

Frequency (Hz)

50/60Hz

PF

0.8lagging-0.8leading

THDi

< 3%

AC output topology

L+N+PE

Battery

Battery voltage range(V)

85V~400V

Max. charging voltage(V)

400V

Full battery voltage(V)

85V

110V

140V

160V

Max. charge/discharge current(A)

80 A / 80 A

Battery type

lithium /Lead-acid

Communication Interface

CAN,RS485

EPS output

Rated power(kVA)

6KVA

8KVA

10KVA

12KVA

Rated output voltage(V)

220-240 /110-120

Rated frequency(Hz)

50/60Hz

Automatic switching time(ms)

<20ms

THDu

< 2%

Overload capacity

110%,30S/120%,10S/150%,0.02S

General data

Max. efficiency

≥98.2%

CEC efficiency

≥97.2%

Ingress protection

IP65/NEMA 3R

Noise emission(dB)

<25dB

<25dB

<29dB

<29dB

Operation temperature

.-25℃~60℃

Cooling

Natural

Relative humidity

0 ~95%(non-condensing)

Altitude

2,000m(>2,000 Derating)

Weight(kg)

32kg

Dimensions W*D*H (mm)

530* 200* 660mm

Display and communication

Display

LCD

Interface:RS485/Wifi/4G/
CAN/DRM

Yes/ Opt/ Opt/ Yes/ Yes

Standby power consumption
at night(W)

< 2.5 w(With the battery < 5 w)

Isolation transformer

yes

Safety standard

UL1741SA all options, UL1699B, CSA 22.2

EMC

FCC Part 15, Class B

On-grid

IEEE 1547, IEEE 2030.5, Hawaii Rule 14H, Rule 21 Phase I,II,III