Introduction to the work efficiency of Split Phase Inverter
---
---
Split Phase Inverter converts DC power (battery, storage battery) into AC power (usually 220v50HZ sine or square wave). In layman's terms, Split Phase Inverter is a device that converts direct current (DC) into alternating current (AC). It consists of an inverter bridge, control logic, and a filter circuit.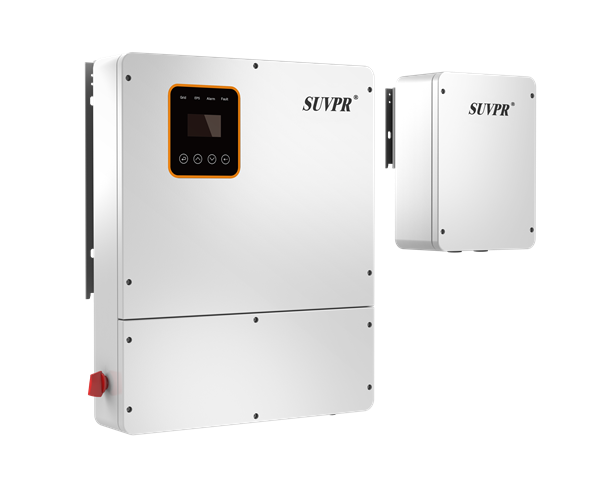 Simply put, a Split Phase Inverter is an electronic device that converts low voltage (12 or 24 volts or 48 volts) direct current to 220 volts alternating current. Because it is usually used to rectify 220 volts of alternating current into direct current, and the role of the inverter is the opposite, hence the name.
In a "mobile" era, mobile office, mobile communication, mobile leisure, and entertainment. In the mobile state, not only the low-voltage direct current supplied by the battery or the battery is required, but also the 220-volt alternating current which is indispensable in the daily environment, and the Split Phase Inverter can meet the demand.
The productivity of Split Phase Inverter. The inverter itself also consumes a part of the power when working, so its input power is greater than its output power. The efficiency of the inverter is the ratio of the output power of the inverter to the input power, that is, the efficiency of the inverter is the ratio of the output power to the input power. If an inverter inputs 100 watts of direct current and outputs 90 watts of alternating current, its efficiency is 90%.
Through the above introduction and analysis of the work efficiency of Split Phase Inverter, hope it helps you.
---
Split Phase Inverter factory,Split Phase Inverter on sales,Split Phase Inverter wholesale price
If you need to inquire about our products or price list, please leave
your email to us, We will contact you within 24 hours.
---
Copyright ©2020 | Shenzhen Huangjintai Electronics Co., Ltd.