AC Coupled PCS Inverters Product Features Introduction
---
---
Power Conversion Systems (PCS) inverters are a crucial part of any energy storage system. They help maximize the availability, value, and performance of large or small energy storage systems. Our LB-GL series 30K~500K Bi-directional Inverter (PCS) is a battery power conversion system. AC Coupled PCS Inverters can convert the DC (direct current) supplied by a battery into grid-compliant AC (alternating current). An internal low voltage transformer fitted downstream feeds the AC (alternating current) into the utility grid. This kind of ac coupled hybrid inverter can be used in the on-grid mode and off-grid mode.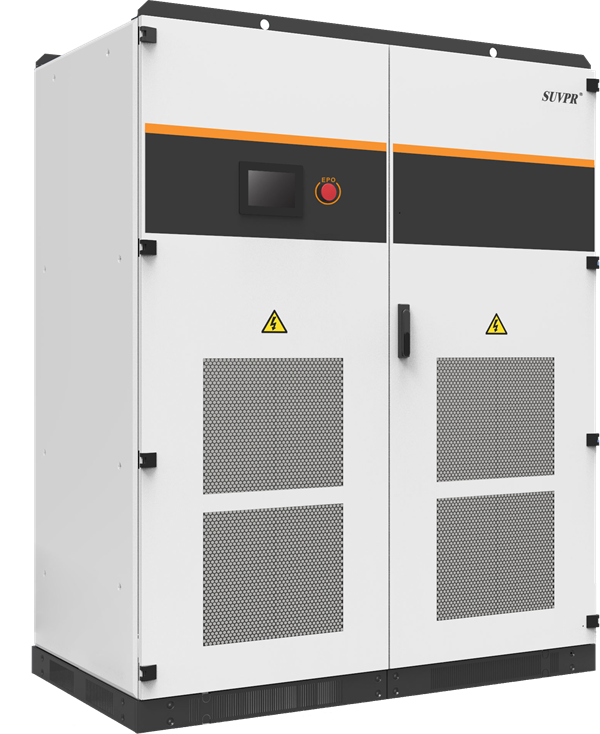 AC Coupled PCS Inverters is Using high-performance DSP, more stable and effective, AC/DC Dual Power Backup to ensure power supply for the control system, and a Built-in isolation transformer, strong load adaptability.
AC Coupled PCS Inverters have Integrated protective and safety features, including AC output breakers, and DC disconnect switches, it is Flexible and has Modular ACDC/DCDC bi-directional PCS, Modular designed cabinet, and Indoor or Outdoor container design.
Through the above introduction and analysis of the AC Coupled PCS Inverters' Product Features, hope it helps you.
---
cheap AC Coupled PCS Inverters,low price AC Coupled PCS Inverters,discount AC Coupled PCS Inverters
If you need to inquire about our products or price list, please leave
your email to us, We will contact you within 24 hours.
---
Copyright ©2020 | Shenzhen Huangjintai Electronics Co., Ltd.